Identifying a suitable candidate for DBS
Is there an optimal point in the course of the disease at which to consider DBS?
This is based on each individual however, in general terms expert DBS centres agree that when medication intervals become very close in time (within 2–3 h), and on–off fluctuations, dyskinesia or tremor emerge and are difficult to control, then it is time to consider DBS therapy. Many experts would delay invasive surgical therapy for as long as possible, however DBS has the potential to dramatically improve quality of life, and therefore when medications are not effective anymore, DBS surgery will become an option for patients.
For how long do the results of the neuropsychiatric evaluation remain valid in the decision-making process to proceed with DBS?
Generally speaking, between 6 months to 1 year, unless a dramatic change in the condition has occurred. You should inform the team looking after you.
Disclaimer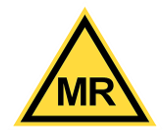 The Vercise Genus™ DBS System, Vercise Gevia™ DBS System, and Vercise™ DBS Lead-only system (before Stimulator is implanted) provide safe access to full-body MRI scans when used with specific components and the patient is exposed to the MRI environment under specific conditions defined in the supplemental manual ImageReady™ MRI Guidelines for Boston Scientific DBS Systems.

CAUTION:
The law restricts these devices to sale by or on the order of a physician. Indications, contraindications, warnings and instructions for use can be found in the product labelling supplied with each device. Information for use only in countries with applicable health authority registrations. This material not intended for use in France. 2021 Copyright © Boston Scientific Corporation or its affiliates. All rights reserved. 
Product available in the European Economic Area (EEA) only.
Please check availability with your local sales representative or customer service.